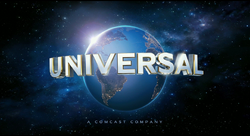 Universal Studios is an American Hollywood movie corporation specialising in movie production and distribution.[1] They own the animation studio Illumination Entertainment, and are one of the "Big Six" major production studios in Hollywood.[2] The company was founded by Carl Laemmle in 1912,[3] is owned by NBCUniversal,[4] itself a subsidiary of Comcast.[5] The main movie production and distribution arm of the company is Universal Pictures, who are responsible for distributing The Secret Life of Pets.
References
External links
Ad blocker interference detected!
Wikia is a free-to-use site that makes money from advertising. We have a modified experience for viewers using ad blockers

Wikia is not accessible if you've made further modifications. Remove the custom ad blocker rule(s) and the page will load as expected.